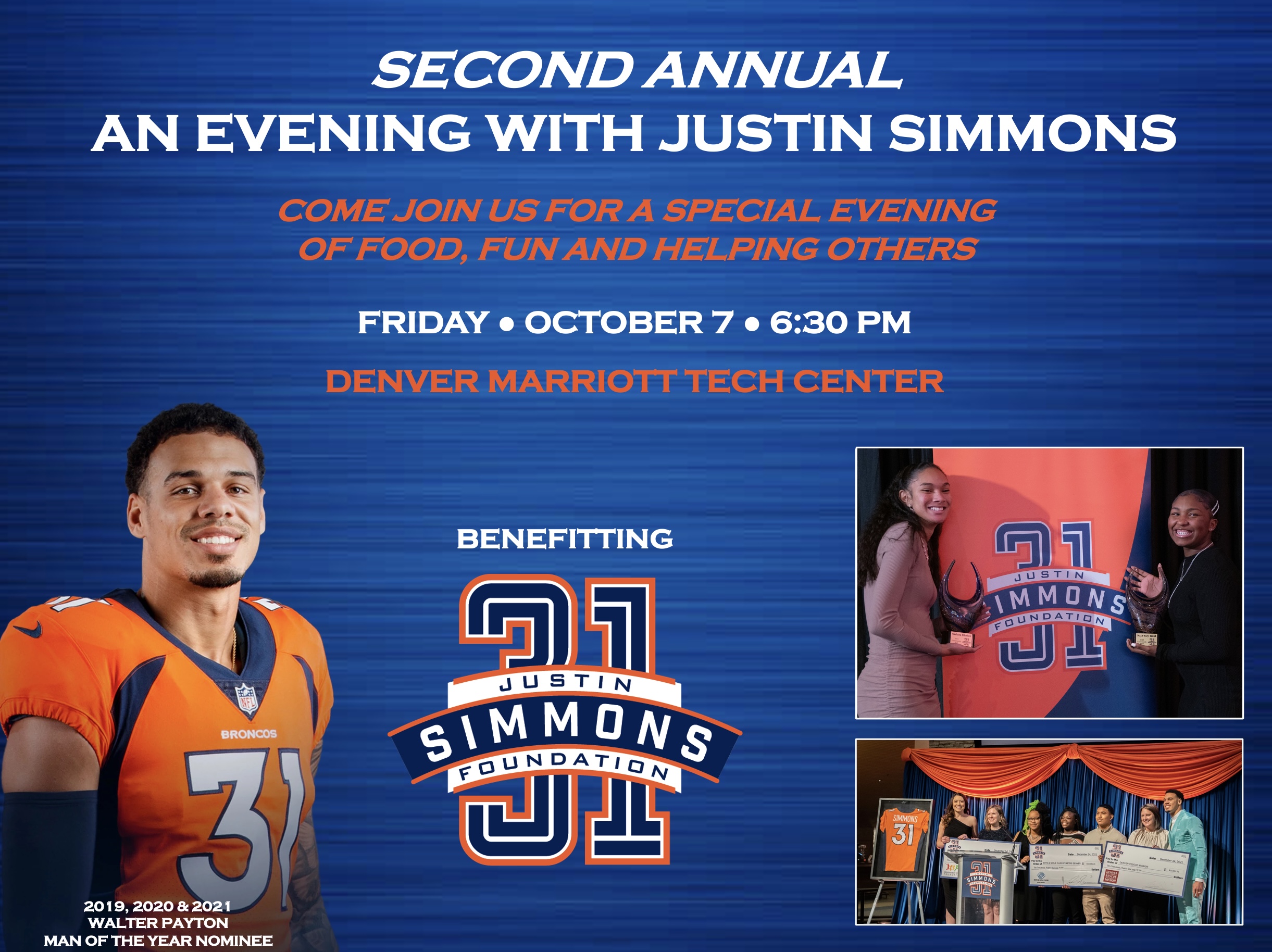 Justin Simmons To Hold Annual Foundation Event "An Evening With Justin Simmons"
Denver, CO (AUGUST 30, 2022) – Three-time Walter Payton Man of the Year Nominee, Denver Broncos' safety Justin Simmons is having his annual Justin Simmons Foundation event at the Denver Marriott Tech Center on Friday, October 7, 2022, at 6:30PM.
"I always look forward to my foundation events throughout the year. They are always fun and great way for me to celebrate with residents of the community and recognize all of the great things taking place in our region," said Simmons. "I am blessed to be able to give back and show my appreciation for all that Broncos County has done for me and my family."
In addition to dinner, words from Simmons and a live auction, the event will recognize the work of Denver charity organizations and community leaders.
An Evening with Justin Simmons will include several of Justin's Broncos teammates were in attendance for the 2021 event. Media availability for Justin at 7:15pm. For sponsorship and ticket information please visit www.JustinSimmonsFoundation.org or email Marques@JustinSimmonsFoundation.org.