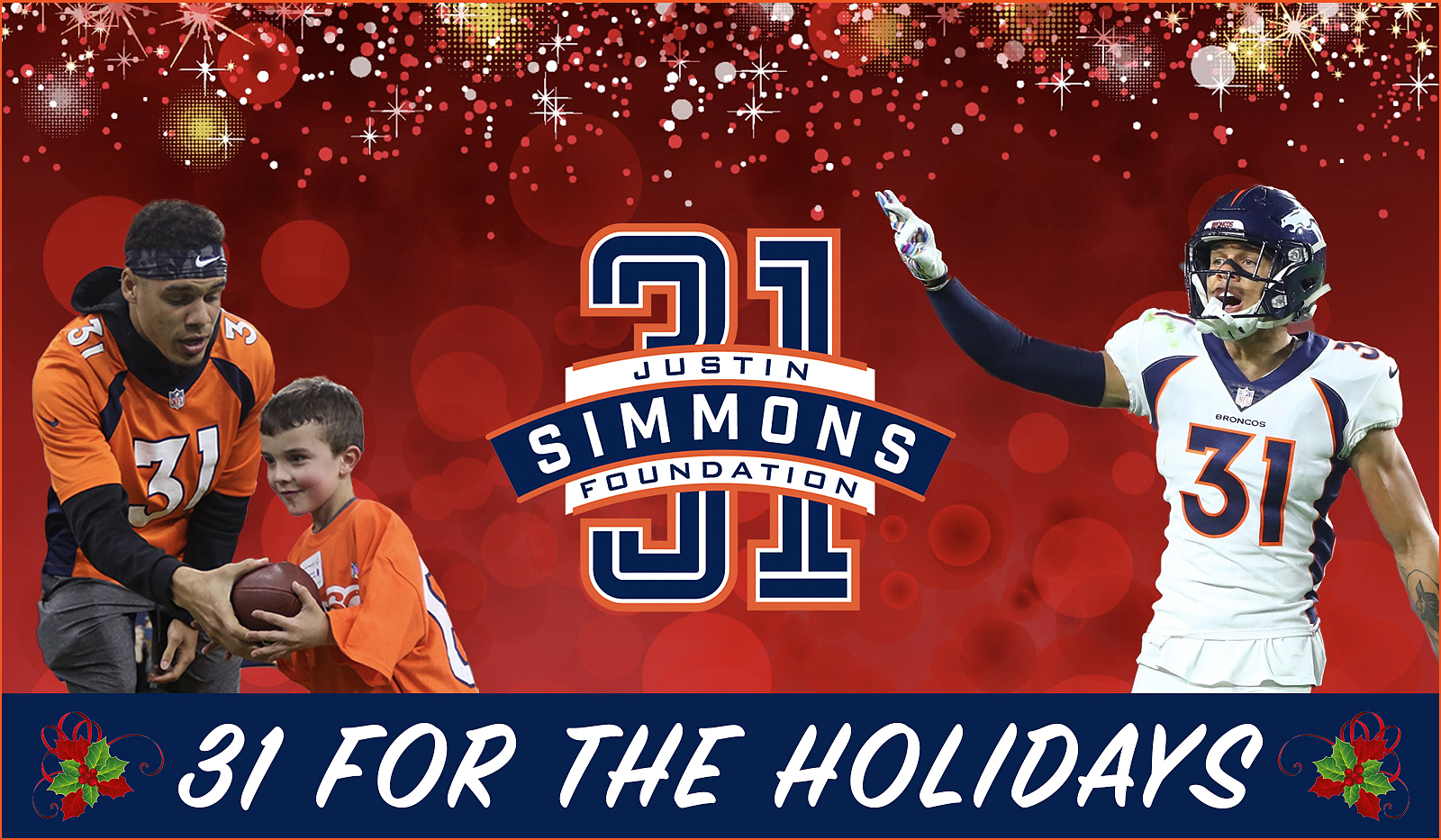 31 For The Holidays
Join the Justin Simmons Foundation to provide support for 31 families in need this holiday season, providing meals, utility bill assistance and gifts for the kids.
We need your help! Our goal is to have at least 310 donations at a minimum of $31.
The campaign will be for 31 days, starting November 2 through December 2, 2020.
Join Us →